Students should reach 15 minutes prior in the exam hall.
Bags and books must be deposited in the common room.
Students should enter the details on the answer sheets at the start of the exam.
Follow the rules for the materials to be taken in the exam hall.
Students should follow college dress code.
The students must enter the class room with writing material and ID card only.
For practicals, students should be in a neat ironed apron with displayed roll numbers and carry necessary practical kit in a transparent box.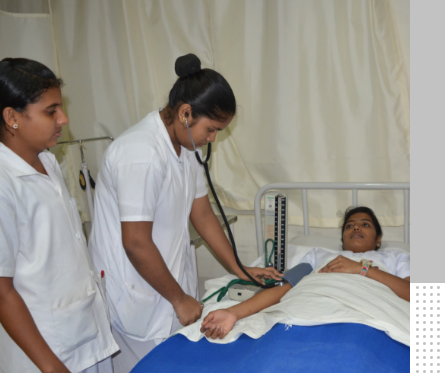 Instructions for students during exams
Following Things are allowed In Exam Hall :
Writing material
Transparent writing pad
Transparent pouch
Water bottle
Following Things are Not allowed In Exam Hall :
Wallet
Money
Mobile, smart watches or any electronic device
Chits
Aprons